AZ Crankshaft Grinding Machines
Is a complete range of crankshaft grinding machines from 1.5 meter to 14 meters of crankshaft length. Different models for different application type first production, aftermarket and repair. Depend on technological level required, manual, PLC or CNC machines can be provided. 
The AZ mission is to project and design machines on customers requirements, the machines shown are some example of AZ special projects, other machines models on request.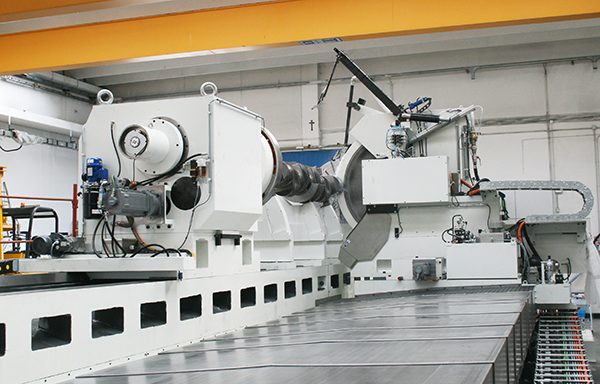 Max distance between centers 10000 mm
Height of centers on table 1100 mm
Diameter of grindwheel 2000 mm
Height centers 270-320 mm
Swing over table 510-610 mm
Max length of external grinding 1600 mm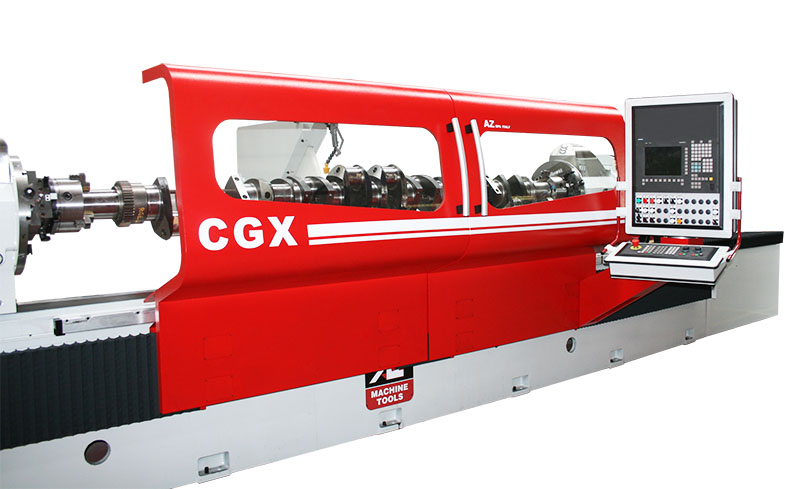 Height of centers on table from 270 to 360 mm
Max distance between centers 1600-3500 mm
Swing over table 540-720 mm
Max distance between centers 3000 mm
Height of centers on table 550 mm
Diameter of grindwheel 1100 mm
 DOWNLOAD  |  DOWNLOAD  |  VIDEO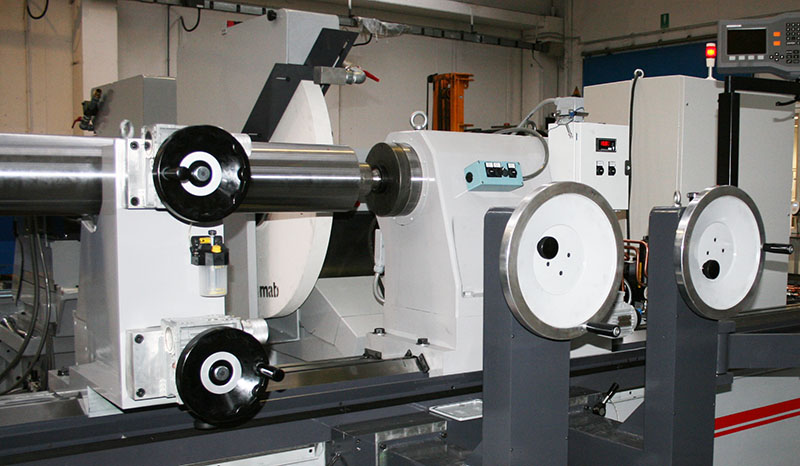 Height centers 600 mm
Swing over table 1200 mm
Max distance between centers 6000 mm
Height of centres on table 500 mm
Max distance between centers 5100 mm
Max. distance between self-centring chucks 5000 mm
Max distance between centers 6500 mm
Height of centers on table From 650 to 700 mm
Diameter of grindwheel 1200 mm
Max distance between centers 4650 mm
Height of centers on table 550 mm
Diameter of grindwheel 1400 mm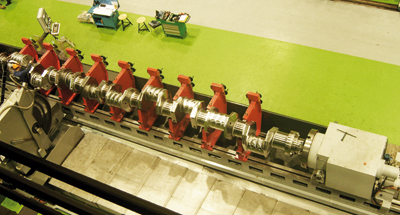 Max distance between centers 12500 mm
Height of centers on table 1100 mm
Diameter of grindwheel 2000 mm
Max distance between centers 4100 mm
Height of centers on table 460 mm
Diameter of grindwheel 1140 mm
Max distance between centers 4100 mm
Height of centers on table 460 mm
Diameter of grindwheel 1140 mm